Three Danes CrossFit – CrossFit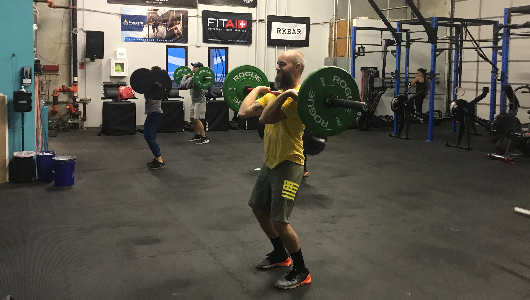 WOD
3 RFT

15 DB Squat Cleans 35#'s/ 20#'s

15 Pull-Ups
Rx+

50#'s/ 35#'s

Chest to Bar
Warm-up
2 Rounds

200m Run

15 Good Mornings
Mobility
Suggested mobility stretches for today's class. Complete stretches as needed for areas which need improvement/ are tight. Approx. 1 minute per stretch:

Squat Stretch

Couch Stretch

High Knee Pull

Knee Circles – Left, Right, Back and Forth

Cradle Stretch

Wall Splits

Squat Stretch – feet on wall

Hip Bridge

Warrior Squat

Rig Calf Stretch
Weightlifting
Power Snatch (5 – 5 – 5 – 5)
4 x 5 Power Snatch. Look at performance history and go heavier than before if possible.
WOD
Metcon (Time)
3 RFT

15 DB Squat Cleans 35#'s/ 20#'s

15 Pull-Ups
Rx+

50#'s/ 35#'s

Chest to Bar
CASH OUT
Bench Press (10 – 10 – 10+)
Complete 2 unbroken sets of 10 reps each. Complete a third set of maximum reps.Try to challenge yourself with the weight but still complete each set unbroken.