Three Danes CrossFit – CrossFit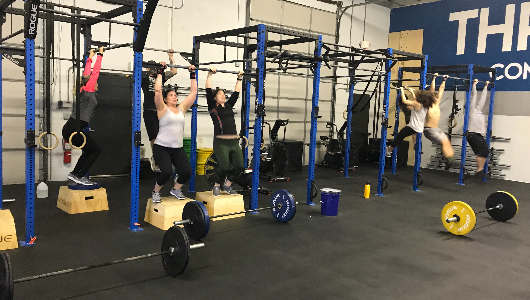 WOD
Looking for ideas? How about
30 – 20 – 10 For Time
Calorie Row

Slam Ball 50#/ 30#

Box Jump 24″/ 20″
or ask a Trainer to help you come up with a WOD just for you or help working with a lift or certain skill!
OPEN GYM
Three Danes CrossFit now offers open gym on Sundays! 8am – 11am
Now there will be a supervised block of time every week for our members and guests to come and get some more focused attention outside the traditional class environment. It is a great opportunity to work skills, supplement a strength program, or train for that upcoming competition. If you are entered in an on line competition, then this would be the time for you to come and get your WOD completed. Athletes can structure their own training time while at Open Gym, or the Trainer that day can help you select a WOD for you to complete.
There will be no WOD scheduled for Sunday, but Trainers are available the entire time to help you accomplish your goals, and keep you safe!